Break & Networking
4pm Closing Address
The ICoC Enterprise Club
Islington is a great hub for business across the capital. With its diverse range of industries and business owners it makes sense that businesses come to Islington to network.
Inspired Islington supported by Job Centre Plus and Islington Council is a half day conference bringing new, growing and established businesses from across the capital together in an inspirational environment.
The Chamber will be launching its Enterprise Club in association with Councillor Rhiannon Davis (Islington) and The Job Centre Plus. The Enterprise Club gives the unemployed an opportunity to start or grow their new businesses - for more information read here

This is the place to feel motivated and to do business.
SPONSORS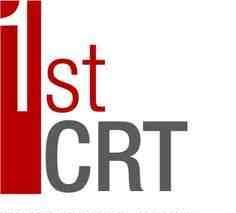 1st Choice Recruitment - is a fast growing, dynamic Recruitment and Training Consultancy. 1st CRT is committed to getting the right people for your organization, and matching the right individual to your vacancy.
Tel: 0203 031 9069 E-Mail: admin@1stcrt.com Web:  http://www.1stcrt.com/

Granite - Granite provides I.T Support & Consultancy to London based SME's, from start-up to established organisations. We help our clients achieve a competitive edge through the intelligent use of technology. We will look after PCs, Networks, Servers, Backup and everything in between. In fact, all the things that you expect to work when you need them the most. More importantly, we support YOU in your daily role, whatever that may be. Fast response times, pro-active support and advice with outstanding results.
Tel: 020 7288 6027  E-Mail: contact@graniteconsulting.com   Web: www.graniteconsulting.com
Business Projects Consult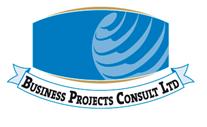 Refresh your Business model and improve your Profit margin.
This can be done with minimal capital outlay on your part, because the
Business will have intangible assets that do not appear on your balance sheet.
Our promise is to work with you within your Business Model to identify these assets and maximise profit.
You can find additional information on our website
www.bizprojects.co.uk

We can offer initial free telephone advice and face-to-face consultation. Why not phone or email us now to discuss your requirements?
Tel: +4420 3086 7424   Mobile: +447985 213071   Email: info@bizprojects.co.uk
 Business Projects Consult Limited (RC 07179437) Suite 351, Kemp House 152 – 160 City Road, London EC1V 2NX
Media Partner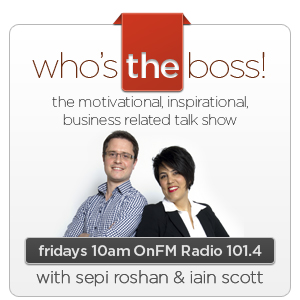 Who's the Boss! is the motivational, inspirational, business-related, FUN show for all bosses.
We aim to bring entrepreneurs, business owners and experts together in an entertaining way, to support, motivate and inspire each other. Who's the Boss! reaches out to all bosses and get people talking about the realities of being the boss.  It is always helpful to know that others are experiencing the same things you are and where to turn for helpful advice.
Join us for discussions, bite-sized workshops, special guests and interviews relating to the trials and tribulations of being the boss.
Broadcast Live every week on OnFM, 101.4FM, Fridays at 10am